---
June 28th, 2022
RENL conducts scholarship qualyfying examination for staff wards.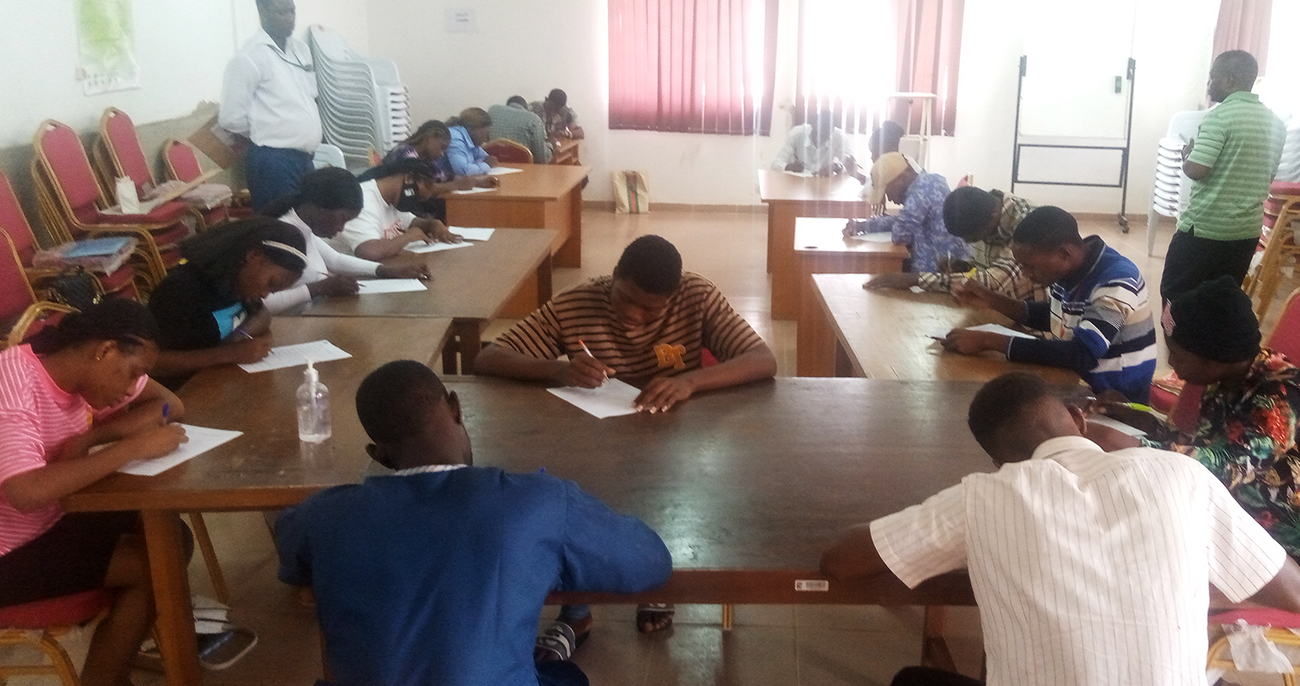 Over the years, Rubber Estates Nigeria Limited have continued to invest in the academic development of indigent students in its host communities of operation through the award of scholarship to undergraduate students in tertiary institutions of learning across the country. This gesture has been greeted with lots of commendation from these communities. According to management the scholarship award is aimed at encouraging educational pursuit among youths of these communities so as to secure their future, arrest youth restiveness in a bid to create an enabling environment for business to strive.
In advancement to this already existing scholarship scheme, management this year 2022 decided to extend the award to selected wards of Unit leaders and junior staff in the Company. This innovation according to management is to help these categories of staff cushion the effect of procuring education for their wards.
Speaking during the scholarship qualifying examination, the Deputy Human Resource Manager of the Company, Smart Okhions noted that the gesture being the brain-Child of the present administration of the Company led by the Managing Director Olivier Odoukou, is aimed at supporting staff to train their wards in higher institutions of learning as well as encourage educational pursuit among staff dependents.
Smart Okhions noted that Management of Rubber Estates Nigeria Limited is aware of the dauting responsibility of educating their wards and as such decided to expand its education policy horizon to capture staff wards who are in higher institutions of learning. He maintained that Rubber Estates Nigeria Limited will continue to do its best in ensuring good welfare for its staff and their dependents based on the available resources and urged all participating students to be good ambassador of the Company in their various institutions of learning.
The qualifying examination which was conducted simultaneously in Araromi and Osse River site of the Company has about 46 students from various institutions of learning seating for the examination after which 17 was selected.
It is worthy of note to state that with the new approval of 17 additional scholarship award to children of staff, the scholarship award in RENL now stands at 193 with 176 of them being for host communities bordering RENL sites of operation.